Welcome To A LASTING IMPRESSION
Bringing Your Vehicle to Its Peak Appearance
Specializing in restoring your exotic and classic vehicles back to their showroom quality.
We pride ourselves on being the premier high-end mobile detailing company in Vero Beach, Fl.
Exclusive pricing packages and corporate/group discounts available.

Feynlab Ceramic Exclusive Packages
Feynlab Ceramic is a clear, liquid nanoceramic coating based on a revolutionary formula. When cured, this technology will chemically bond, transforming itself on the surface to become a rigid, superstructure of nanoglass, protecting the substrate it is applied to indefinitely.
We Are Fully Licensed & Insured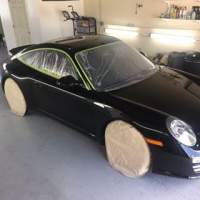 @alastingimpression
_autodetail
Automotive, Aircraft & Boat | Premium Detailing | Feynlab Ceramic Coating | Xpel PPF | Paint Correction | Glassparency
FOLLOW US ON SOCIAL OR LEAVE US A REVIEW